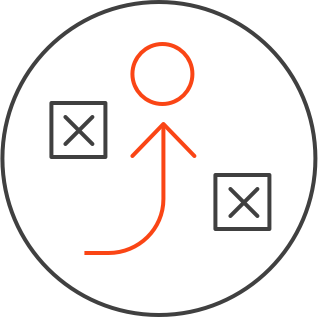 Gather
Strategy
CONSULTING SERVICES
Most consulting/agency partners to executive change agents are only responsible for the blueprint and leave the client without the tools to get the job done.
Gather enjoys the work. We bring together entrepreneurs and executives who have made real change and want to do so again, alongside our clients. We do not just deliver expertise, we are active participants on the journey to creating growth for your company.
Capabilities
- Colleague as a Service
- Executives in Residence
- Innovation Practice Development & Management
- Business Process (Agile)
- New Revenue Identification (Rev-ID)
- New Business Planning & Operations
- Customer Persona Development and Targeting
- New Product Design
- Market/User Research
- Measurements and Data Analytics
- Applied Workshops
- Brand Strategy
Outcomes
- Higher likelihood of success
- Improved process while attaining desired goals
- New lines of business (P&Ls)
- Top Line Revenue Growth
- Career advancement for our clients WANT TO KNOW MORE ABOUT OUR STRATEGY SERVICES?
yes. tell me more >